Why is it that just when our heads hit the pillow our thoughts take off in a sprint?
Our brains have this annoying tendency to ruminate on worst-case scenarios and other negative reflections at night — and all that worry is seriously disrupting our ability to fall asleep.
"Anxiety is an emotion that actually wakes us up," Steve Orma, PsyD, a clinical psychologist and author of Stop Worrying and Go to Sleep: How to Put Insomnia to Bed for Good, tells The Huffington Post. "There are all kinds of physical changes happening that ramp you up, which is the exact opposite state of what you need to be in when you're trying to fall asleep."
The good news is that since anxiety is often triggered by our own thinking, we also have the ability to think our way to better sleep, Orma says. Below are some tips to help you banish that anxiety so you can drift off to dreamland faster — no sleeping pill required.
Identify what you're worried about.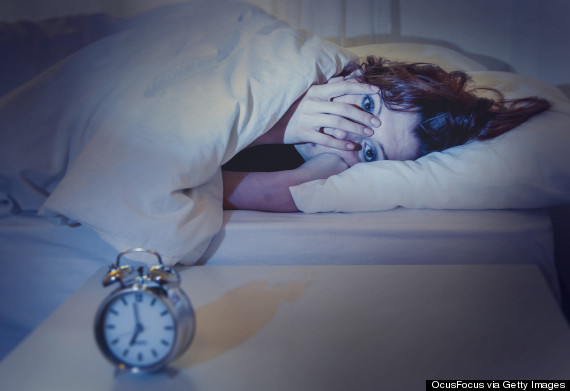 Dissecting the source of your anxiety is the first important step to banishing it, Orma says. If you're suffering from insomnia, you're likely feeling anxious about sleep; if you're suffering from general anxiety, you're likely unable to drift off because your thoughts are preoccupied with other stressors.